Green Building:
Reduced paved surfaces and increased permeable surfaces, including a functioning, recreated wetland area to help filter surface pollutants from stormwater runoff.
Campus Connections:
s
Programming:
A principal goal of the EBB is to foster interaction between chemists, engineers, biologists, and computational scientists, primarily from the Colleges of Sciences and Engineering.
Facility will allow for enhanced partnerships with researchers at institutions including Emory University Hospital and Children's Healthcare of Atlanta.
Image: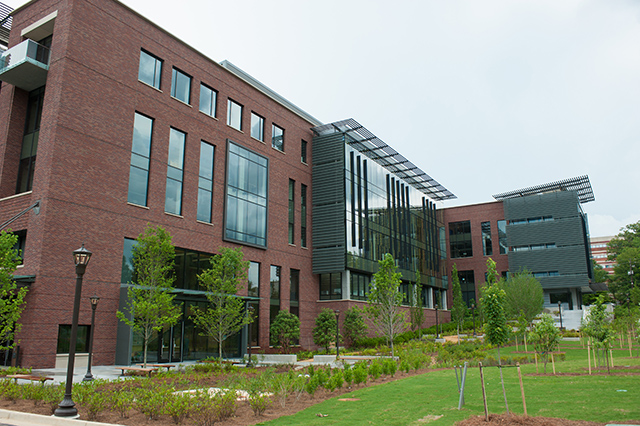 Scope:
218,914 gross square feet.
Seven stories, five above ground, a basement level, and a mechanical penthouse.