The program for the Georgia Tech Van Leer Interdisciplinary Design Commons focuses on 4 space types:
Design Spaces – for collaboration, group work, informal meetings, and individual work – primarily desktop work.
Fabrication Spaces – including machines and tools for making, production rooms, process rooms, and spray areas – primarily standup work
Assembly / Prototyping Spaces – including electronics benches, tutorial areas, computer labs and walkup 3D printer and equipment areas – primarily benchtop work.
Support Spaces – including offices, lobbies, display, and building storage.
Completion Date:
Thursday, January 11, 2018
Image: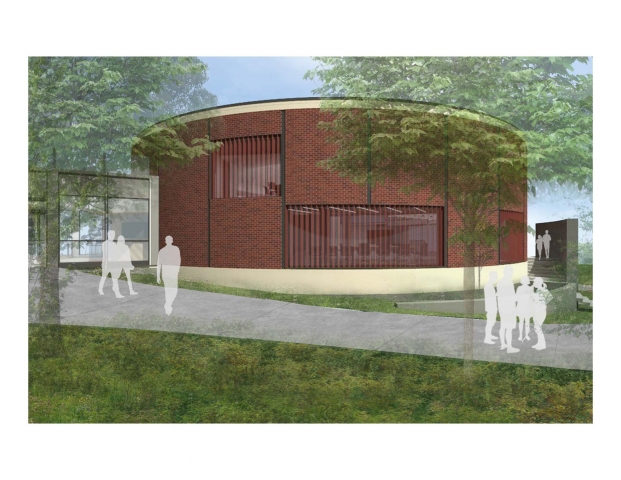 Scope:
This project creates an interdisciplinary design commons that will provide trans-disciplinary and interdisciplinary education, collaboration, research and maker-space to foster design, creativity, innovation and invention for students from all disciplines. The primary construction area includes the renovation of the existing, two-story rotunda of the Van Leer building to open up the space to overlook Tech Green.
Location:
Van Leer Building: 777 Atlantic Drive NW Atlanta, GA 30332