CURRENT STATUS: Completed summer 2017
Schedule: Project is on schedule. Geo pier foundation work, underground utility tie-ins, and storm retention work is complete. Concrete footings and retaining walls are in progress. Steel shops have been released.
Permitting: A shell permit has been received from the state fire marshal's office. We have submitted for the final building permit. Health department permit is pending.
Image: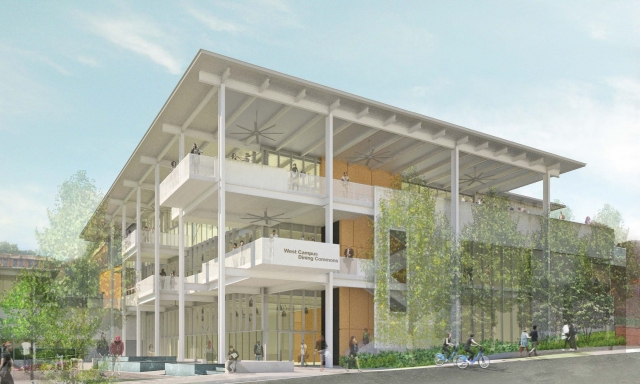 Scope:
The west campus dining project provides a whole new dining experience for the campus. The project is located at the southwest corner of the intersection of 8th Street and McMillian Street. Current programming consists of 42,000 SF of new dining space with 518 dining seats and 10,000 SF of academic space.